Commitments to our Patients:
Access. Education. Compassion. Communication. Respect. Teamwork. Safety.
These are not just words, but rather a pledge to our patients. At Progressive Spine & Rehab Center, we are devoted to providing better care for everyone who walks through our doors. We want every patient, family member, visitor and vendor to feel that we care.
---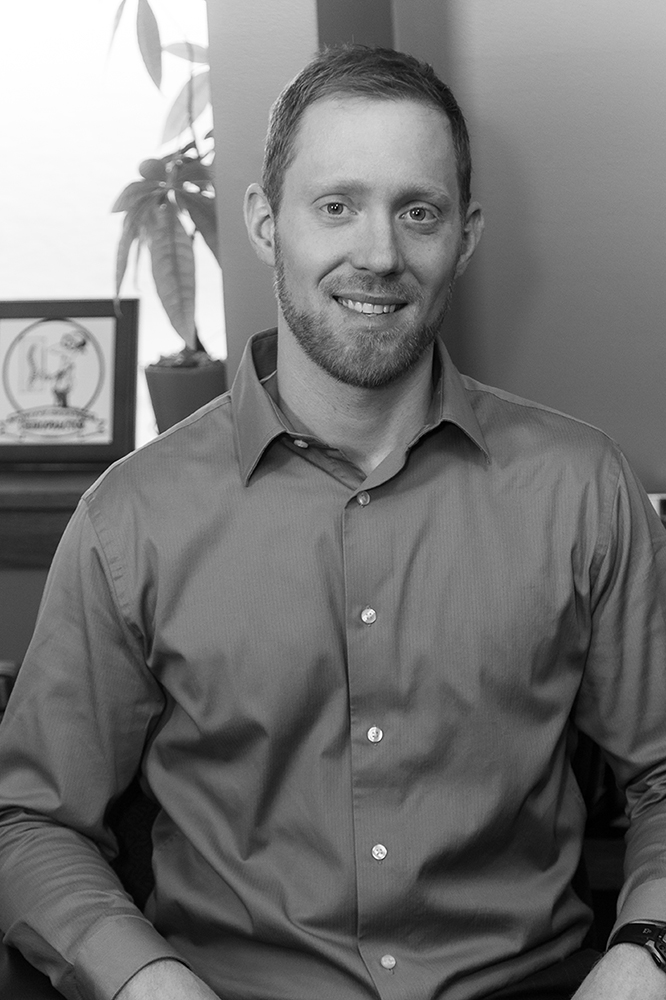 Dr. Eric O'Connell, DC, ICCSP, CSCS

As a Sports Chiropractor, Dr.O'Connell specializes in non-surgical spinal care and rehabilitation for athletes, as well as everyday people. His emphasis is on evaluating an injury and related structures for the source of discomfort, along with deficiencies which may have led to the injury taking place. His approach is focused not only on rapid relief, but also educating patients so they can fully return to daily activities without future incident.
Dr. O'Connell has been a soccer player, mountain biker, cross-fitter, runner, wrestler, golfer and snowboarder for many years. He has a first-hand understanding of what it takes to avoid, and recover from, the types of injuries we all experience at some point in our lives. He attended Springfield College in Massachusetts, and graduated from Palmer Chiropractic College -Florida, as the Clinical-Excellence award winner of his class. He appreciates spending quality time with friends and family. Having a strong sense of community, Dr. O'Connell is always looking to participate in health and wellness events, sporting programs, and educational lectures.
Dr. Eric O'Connell is the owner and clinical director of PSRC. He holds the following certifications:
---
Dr. Ian MacDonald, DPT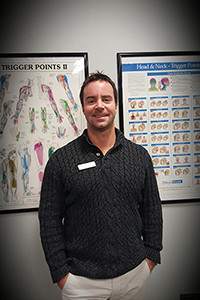 Ian is a Licensed Physical Therapist who graduated from Franklin Pierce University, in Concord, N.H. in the class of 2005 with his doctorate in physical therapy.  He is also a class of '01 alumni of Hesser College's PTA program.
Ian has over 14 years of combined clinical experience as both a PTA and PT.  His primary focuses of practice are in the areas of outpatient orthopedics and sports medicine related injuries.  Ian is a very well rounded physical therapist with clinical skills including, but not limited to, the treatment of strains and sprains, rotator cuff repairs, vertigo (BPPV), low back pain relief, trigger point/myofascial release and dry needling certified, total joint rehabilitation, joint mobilization/manipulation and much more.  Ian is eager to help his patients rehabilitate quickly so to return to their highest level of function.  He also enjoys making a positive impact in the lives of others while helping them to live happy healthy lives.
---
Lynn Jessee, MS, PTA, CPT
In Addition to being a certified personal trainer by the American College of Sports Medicine, Lynn Jessee is a Physical Therapy Assistant working under the direction of Dr. Ian MacDonald. With a background in biological research, she provides evidence-based physical therapy interventions and functional retraining, according to the individual plan of care for each patient. A strong understanding of human biomechanics, paired with a hands-on approach to therapy, Lynn is excellent at helping patients reach their maximal level of physical function.
Training in the martial arts for over 32 years, Lynn is a certified instructor of two different martial arts styles for the American Martial Arts Institute. She is also a board member for Secure Living Online, an organization that provides seminars and instructional resources to improve health, awareness, and personal safety for people of all ages and special needs.
---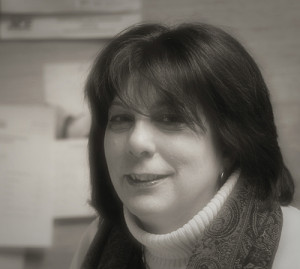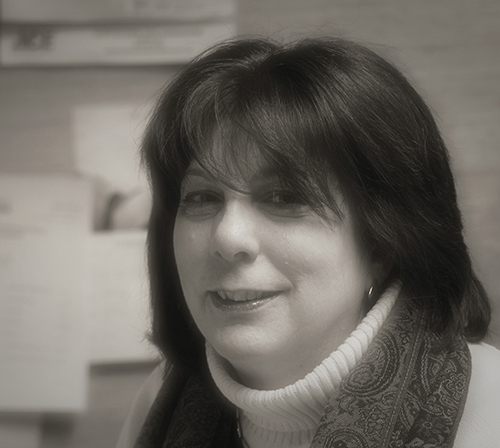 Susanna Jones
Our office manager Susanna, has been with us for over one year and is highly skilled at analyzing medical claims and billings. She has excellent understanding of contract Medicaid and Medicare reimbursement terminology, and can easily help patient's understand their insurance benefits. She has an associate's degree in medical billing and coding as well as paralegal. In addition to being a billing specialist, Susanna has over 20 years' experience in the legal field.
In her down time, Susanna is an enjoys skiing, kayaking the lakes of New Hampshire and spending time riding her horse. She is the friendly smile that greets you and is happy to help out patients fully understand the billing process.
---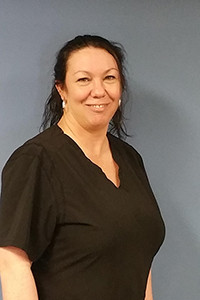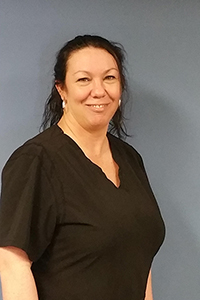 Shelby Laughner, LMT

Shelby has been a Licensed Massage Therapist in New Hampshire since 2013, helping many people with a variety of issues. She has had tremendous success with problems related to migraine headaches, low back pain, and neck pain, pulled muscles, Parkinson 's disease symptoms, fibromyalgia, plantar fasciitis, sports injuries and general inflexibility. As a team member at Progressive Spine & Rehab Center, Shelby enjoys the challenge of treating patients as part of a complete rehabilitation plan.
Shelby has become quickly known for incorporating passive and active stretches during massage sessions. This serves to not only relieve achy muscles but also to dramatically improve flexibility. Patients often remark on having had the best massage of their life!
Previously, Shelby has volunteered at the Dana Farber Cancer institute, the 2013 Boston marathon and Manchester marathon. Since being licensed, she has been a member of the American Massage Therapy Association. She plans to continue her education in therapeutic massage better her skills to help people live a more happy and healthy life.
---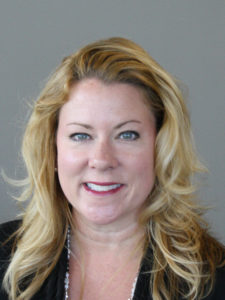 Elizabeth Dooley, LMT
Liz has been a practicing massage therapist since 2013 when she graduated from SpaTech Institute in Massachusetts. She joined the teams of a Chiropractic clinic and a yoga/fitness studio upon earning her LMT and has enjoyed helping clients increase their mobility, reduce chronic pain and stiffness and improve their overall quality of health since then.
Liz has trained as a reflexologist as well as completed an intensive orthopedic medical massage fellowship at BodyWork Masters in Lexington, MA. She has experience in a variety of modalities including deep tissue, myofascial release, relaxation/Swedish and prenatal massage as well as working with client specific issues like chronic pain, tendonitis, joint discomfort, headaches, plantar fasciitis and work & sport related conditions. She incorporates active stretching and other tools (e.g. heat, gua sha, stones, cupping) into her sessions.
Liz is a Wisconsin native who moved to New England 10 years ago. She loves to spend time exploring, hiking, snowshoeing and enjoying the great outdoors. Liz is committed to helping people live a healthy and balanced lifestyle.