Progressive Spine & Rehab Center has moved!
Effective January 1st, 2023, we are now located at:
545 Hooksett Road
Unit 20
Manchester, NH 03104
Welcome to Progressive Spine & Rehab Center
Your Manchester Chiropractic & Corrective Exercises Center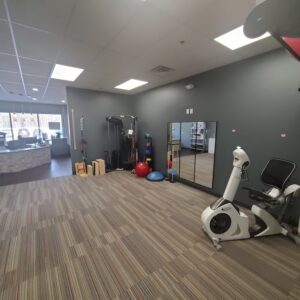 At Progressive Spine & Rehab Center, it is our goal to eliminate pain, reestablish function, and improve health and performance.
Our comprehensive approach combines corrective exercises and chiropractic treatments with the essentials of strength and conditioning, helping our clients, patients, and athletes reach their goals as quickly as possible. We remain committed to clinical excellence provided in a collaborative effort with a physician's overall health strategy.
We are a results driven facility which remains determined to helping our patients sustain their improvements by offering assistance in athletic performance and wellness care. Through proper diagnosis, treatment, education and motivation we empower our patients to become active participants in their health.
If you are new to chiropractic or corrective exercises and want to find out more, please call 603-641-4800 to receive personalized answers to your questions. Consultations are always complimentary.
Currently Accepted Insurance
Aetna
Ambetter
Anthem
Cigna
Community Health Options
Harvard Pilgrim
Medicare
Tufts
United Healthcare
Personal Injury Claims
Workers Compensation