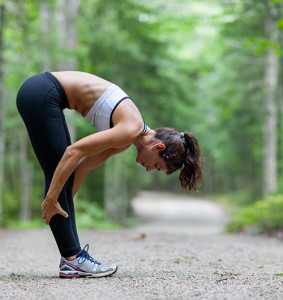 Got a moment to leave us a review? You can review us on Google, Yelp, HealthGrades, or even Facebook. Or, you can submit your review for us to put on our website using the Submit a Review form.
Thanks for your input! We look forward to hearing your comments, suggestions, and critiques.
I have had chronic back pain for 25 years from competitive sports including front and back fusion surgery in 2002. In 25 years I have not had as much relief as I have since having a combination of deep tissue massage and chiropractic care at Progressive Spine and Rehab Center in Manchester. I am going on 4 months of tx and can't say enough about these talented, knowledgeable and dedicated practitioners! Highly recommend!!
I recently over stressed my back & neck and found myself in a world of major discomfort.  I got a 1 hr massage with Shelby followed by physical therapy with Dr Ian and a chiropractic adjustment by Dr Eric. In just that 90 minute appointment I was back to my comfort level that night.  That combination of therapies resulted in restored mobility, improved health and reestablished function.  This event prompted me to write  this open letter of endorsement.

Also please know:

Dr Eric O'Connell, DC was recommended to me by another chiropractor
The respect, integrity, discipline & communication skills are superb
The "Concierge Program" reduces out of pocket expenses
When Dr Ian starts singing, you start laughing

I am pleased to give 5 stars to Progressive Spine & Rehab Center

Thanks so much for your dedication to better health.
I came in to see Dr O'Connell in terrible sciatic pain for several weeks. I was in Florida during this bout I had to be wheel chair at both airports I couldn't walk. I came here from the airport to see the Doctor. I left still in pain but the next morning I got up and 90% of the pain was gone I mean gone. I will now stay on a regular routine of coming weekly for a month or two to keep this in check. 5 others had tried to help and nothing worked till I came here. Thank you very much!
Exceptional service and thorough knowledge of treatment techniques that work. Great and experienced staff. Professional and caring environment.
The help I received at O'Connell Progressive Chiropractic and United PT was outstanding! The doctors were knowledgeable and the staff were equally helpful. I would highly recommend there services to anyone seeking relief from low back pain.
I always make an appointment to visit Dr. O'Connell when I am up in New Hampshire. His adjustments always make a difference in both my posture and my pain level. He sends me home with exercises to do to help in the long run. Thank you!
I was visiting from out of town and needed help with an issue in my lower back. I was, at the time with another chiro in my area. I decided not to wait and came here. Not only did he fix my back pain but the plan I was on from my original Chiro was designed to get my money. He save me from pain and spending money. Highly recommend!!
I received excellent treatment here during my recovery from my motorcycle accident. The chiropractic care helped relieve my pain and stiffness. By following the treatment plan I was able to restore my mobility and now I feel like I function better than I did before the accident.
Dr. O'Connell is very knowledgable and professional. The office is very welcoming and I feel comfortable that all my health concerns are being given an honest answer. You can tell that the staff genuinely cares and I can almost always get a same day appointment.
A perfect way to stay healthy. If you maintain your car and update your social media status, do you focus that much on your own health? Try investing in the greatest thing you will ever own! Thank you Dr. O'Connell.